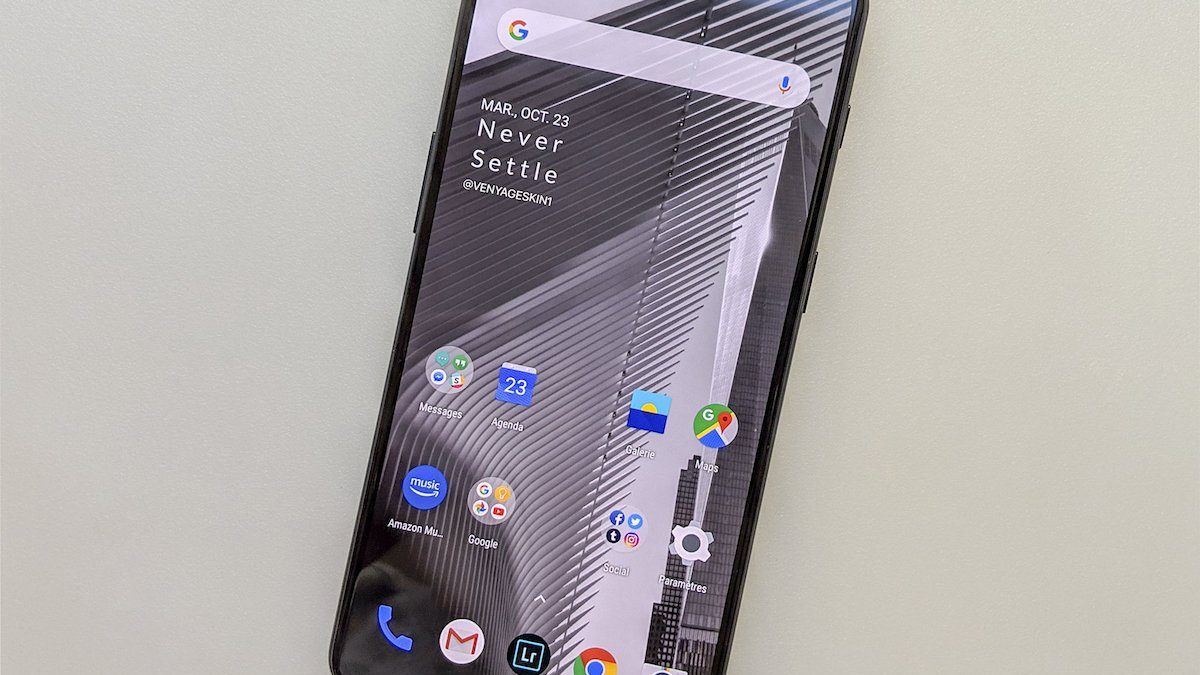 OnePlus 7 si OnePlus 7 Pro vor fi lansate luna viitoare
Echipa Ryze, 4 months ago
0
2 min

read
19
OnePlus 7 – Samsung si Huawei si-au petrecut timpul in lumina reflectoarelor. In curand, Flagship Killer-ul va incerca sa demonstreze ca are inca ceea ce este necesar pentru a-si pastra titlul.
Pana in prezent, scurgerile de informatii au fost putine, chiar dezamagitoare, dar s-ar putea sa nu fie nevoie sa asteptam mult timp pentru o intelegere reala.
Daca aceasta ultima scurgere este corecta, vom vedea in cele din urma nu doar unul, ci doua, poate chiar trei, telefoane OnePlus 7 in doar o luna.
Nu este chiar atat de greu de ghicit ce va fi in interiorul OnePlus 7. Compania a fost destul de consecventa in folosirea componentelor de varf in smartphone-urile sale, astfel incat un Qualcomm Snapdragon 855 cu 8 pana la 10 GB de memorie RAM nu va lipsi. Bineinteles, probabil ca va ramane in continuare la o rezolutie a ecranului FHD +.
Desigur, diavolul va fi in detaliu, care in acest caz inseamna design si extras. Potrivit unor zvonuri, OnePlus va adopta un mecanism de tip pop-up similar cu cel al telefoanelor Vivo si OPPO, pentru a oferi un display fara margini si notch. Acest design, cu toate acestea, nu s-a dovedit a fi atat de popular.
OnePlus ar putea, de asemenea, sa faca ceva nou in acest an. Se zvoneste ca va exista o versiune "Pro", a carei diferenta exclusiva este un ecran cu margini curbate, asemanator cu  seria Samsung Galaxy S. S-ar putea sa existe si un OnePlus 7 Pro 5G, in ciuda declaratiilor companiei ca nu se grabesc sa implementeze tehnologia respectiva.
Okay, so I'm gonna stop with the estimations and give you all what you want. I can confirm that #OnePlus7 Series is launching globally on "14th May" 2019! Exactly 1 month left for #OnePlus' Flagship Killer to be revealed! According to earlier leak: #GoBeyondSpeed! #OnePlus7Pro pic.twitter.com/KlUpHjZms7

— Ishan Agarwal (@ishanagarwal24) April 14, 2019
Sursa de scurgeri Ishan Agarwal prevede ca OnePlus 7 si OnePlus 7 Pro vor fi lansate pe 14 mai in China. Si in timp ce va continua sa ofere un flagship la un pret decent, ramane de vazut daca OnePlus are ceea ce este nevoie pentru a concura in cea mai tare arena din smartphone-uri: camerele foto.
Related posts