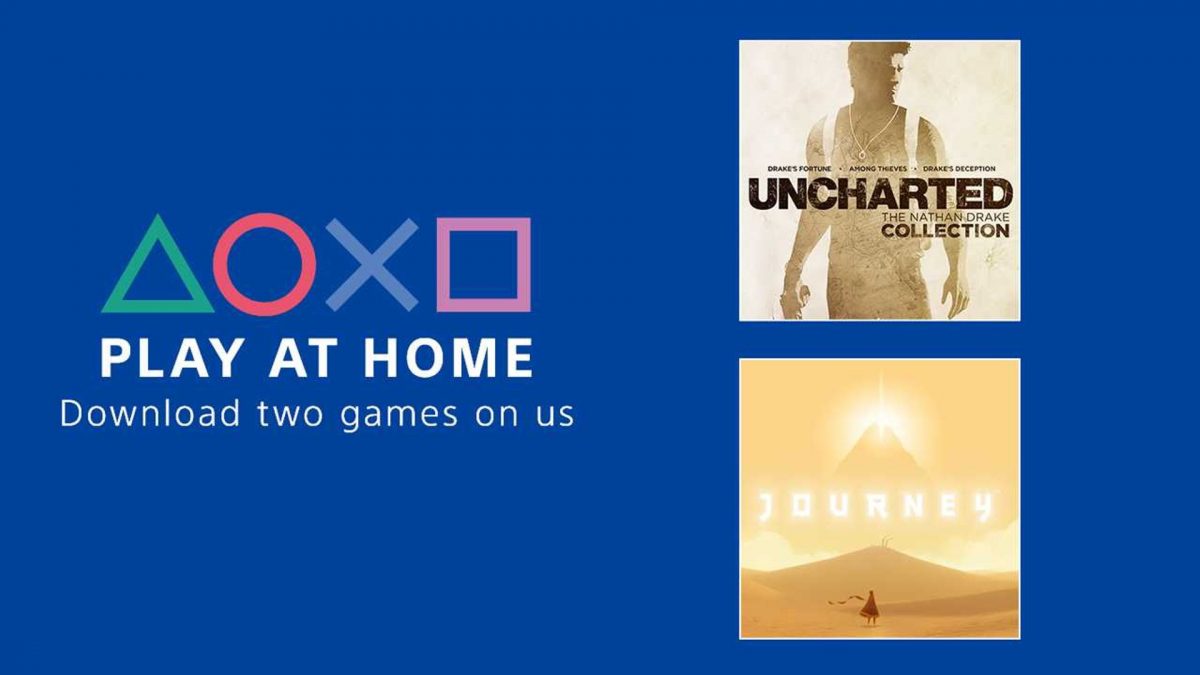 Cu distantarea sociala inca in vigoare datorita epidemiei de coronavirus (COVID-19), Sony ofera cateva jocuri PlayStation 4 gratuite pentru a-i ajuta pe jucatori, parte a initiativei Play At Home. De asemenea, ii ajuta pe dezvoltatorii indie PS4 sa se lupte in aceste perioade.
Proprietarii PS4 pot acum sa revendice atat Journey, cat si Uncharted: The Nathan Drake Collection, care include primele trei jocuri din aventurile lui Nathan Drake: Drake's Fortune, Among Thieves si Drake's Deception. Utilizatorii PlayStation din China si Germania vor descarca Knack 2 in locul lui Uncharted: The Nathan Drake Collection. Ofertele vor fi gratuite pana pe 5 mai si odata ce le descarci, Sony a spus ca sunt ale tale de pastrat. Nu este clar daca Sony intentioneaza sa ofere alte jocuri gratuite dupa 5 mai.
Aceasta face parte din noua initiativa Play At Home de la Sony, o abordare pentru a mentine oamenii in interior in timpul pandemiei coronavirusului, oferind in acelasi timp sprijin pentru dezvoltatorii indie care se lupta in aceste perioade de distantare sociala.
Sony a spus ca a "alocat 10 milioane de dolari pentru a sprijini partenerii nostri independenti de dezvoltare cu greutatile si luptele financiare cu care se confrunta multi dintre ei". Mai multe informatii despre acest fond, cum ar fi criteriile de participare si altele, vor veni candva in viitor.
Acestea nu sunt singurele jocuri gratuite disponibile pe PS4 chiar acum. Abonatii PS Plus pot descarca si Dirt Rally 2.0 si Uncharted 4: A Thief's End pana pe 5 mai.
Recent, Sony a inceput sa incetineasca viteza de descarcare pe PSN pentru a ajuta la consolidarea fiabilitatii internetului. Drept urmare, descarcarile pentru aceste jocuri gratuite – si orice alta achizitie de pe PlayStation Store – vor dura putin mai mult decat in mod normal.
Related posts