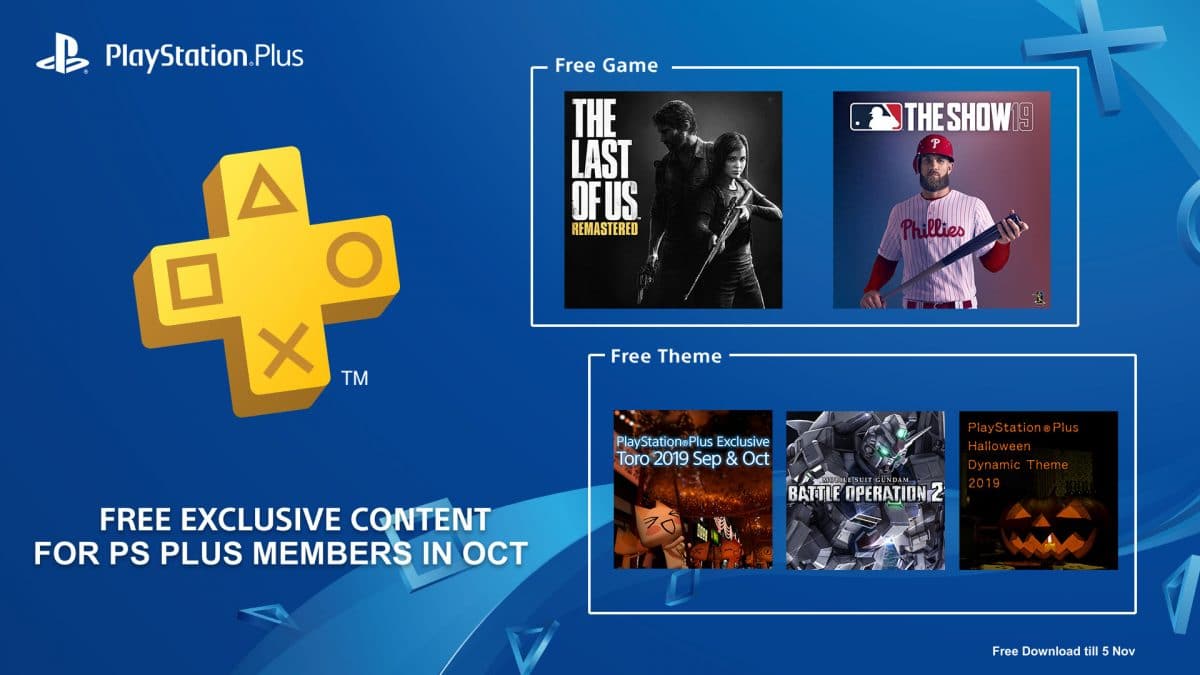 In cursul livestream-ului Sony de joi, au fost dezvaluite o multime de detalii despre noile jocuri PlayStation 4, dar am aflat si care vor fi incluse in linia de jocuri gratuite PlayStation Plus octombrie 2019. Incepand de saptamana viitoare, membrii PlayStation Plus vor putea incerca cel mai recent joc de baseball al companiei cu MLB The Show 19 si sa-l prinda pe unul dintre cele mai apreciate serii exclusive ale PlayStation cu The Last Of Us Remastered.
MLB The Show 19 a lansat in luna martie trecuta si a fost destul de calduros, castigand un nou in recenzia GameSpot. Desi modul de franciza nu are nicio inovatie semnificativa, numeroase alte domenii ale jocului au fost imbunatatite, atat in ​​ceea ce priveste continutul sau cu un singur jucator, cat si actiunea pe teren.
Intre timp, The Last of Us Remastered este relansarea imbunatatita de PS4 a apreciatului joc PS3 al lui Naughty Dog. Acesta include nu doar DLC-ul Last Behind, dar si cateva caracteristici noi.
Ambele jocuri se vor putea descarca gratuit pentru abonatii PS Plus incepand de marti, 1 octombrie. Ar trebui sa aveti pana la 5 noiembrie pentru a le revendica. Intre timp, asigurati-va ca ati descarcat deja jocurile PS Plus gratuite din septembrie inainte de a fi inlocuite cu aceste nou-venite marti.
Related posts